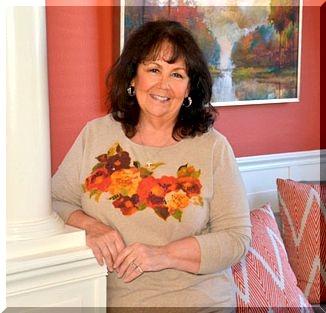 Barbara Taylor Sanders is an American writer with a Mohawk Indian Tribe heritage. Her American-Revolution ancestry is directly traced back to Irish born George Croghan frontiersman and father-in-law to Chief Joseph Brant, prominent Mohawk leader.
Occupation: Author, Advocate and Artist
Education: Northern Michigan University, Dayton Art Institute, Otterbein University
Genre: Historical and contemporary fiction, Non-fiction, Memoir and Humor
Spouse: Daryl Sanders, Ohio State University graduate, author, businessman and former NFL offensive tackle for the Detroit Lions (1962-1966).
Children: Robert Alexander, Twins: Elisa Lynne and Leanne Alexandra, Step-mother to Tammie Lea and Scott Michael
Work: Sanders first book, The Laborers Are Few, (non-fiction, 2011) is a compilation of inspiring humanitarian efforts. The foreword was written by Michigan Coach Bill McCartney, founder of Promise Keepers International, an outdoor, filled-stadium movement impacting hundreds of thousands of men during a ten-year span.
Bloodline Secrets, is a contemporary suspense novel, published by Ambassador International, April 2018. A second novel, The Bloodstone Ring, (mystery/suspense) takes place in Savannah in 1851 before the Civil War, and published by Ambassador International September 2018.
Personal: Sanders grew up in West Dearborn with working-class parents Guy and Shirley Ann Taylor and younger brothers, David and Dennis. After graduating from Dearborn High School in 1965, she attended Northern Michigan University, Marquette, Upper Peninsula. In 1970 she joined American Airlines to see more of the world. In 1972, marriage to Daryl Sanders, Vice President of E.F. McDonald, a Fortune 500 Club Corporation piloted them on executive travel to Paris, Madrid, Canary Islands, Acapulco and Morocco.
In 1976 the Sanders moved to Dublin, Ohio to open Daryl Sanders Cadillac Agency while becoming more active in church life. In 1985, they co-pioneered a local church, Zion Christian Fellowship, Powell, Ohio with frequent evangelistic goodwill trips to West Africa, China, Russia, and Ukraine.
Work among the poor and disadvantaged motived the Sanders to launch a 501 C 3 foundation called The Churches One Foundation. In 1993 the Sanders hosted a private luncheon to honor Mrs. Coretta Scott King on the 25th Anniversary death of Dr. Martin Luther King, Jr. at the King Arts Complex in Columbus, Ohio.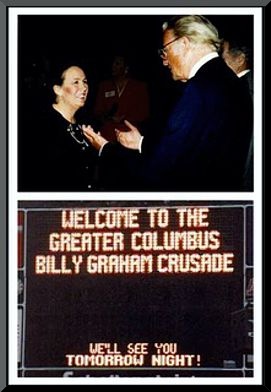 The Sanders both served on the executive board of The 1993 Greater Columbus Billy Graham Crusade.
Singular Accomplishments: A branch member of the National League of American Pen Women, Washington, D.C. , the oldest organization in the United States for creative women founded in 1897 "for mutual benefits and the strength that comes of union."
Awards: An original floral oil painting earned "First Place" in the Cape Coral Art Studio May Flower juried show in 2014.
Advocacy: Past Volunteer service in Scioto Village Correctional Institute, Children's Hospital, Teen Challenge for Women, and Columbus Legal Aid Society.
Native Heritage: History continues to be made by George Croghan descendants. To this day the female line of Croghan's Mohawk daughter Catherine are inheritors of her position and power in the Turtle Clan. "Catharine Adonwentishon was head of the Turtle clan, the first in rank in the Mohawk Nation. Her birthright was to name the Tekarihoga, the principal sachem of the Mohawk nation."[80]
Clikc or Tap "HERE" to read an article by Carol J. DeFrank, Ft. Myers Southwest Florida Magazine about Barbara Taylor Sanders.